Presentation-Style Panel Interview Questionnaire
Presentation-Style Panel Interview Questionnaire
This document is a questionnaire template that will help your company create a presentation-style Interview Questionnaire for Round 1 or Round 2 interviews. A presentation-style interview is one in which the candidate is asked to make a presentation to the interview panel.
---
Can I preview it?
You bet.  
Click on the blue text link(s) below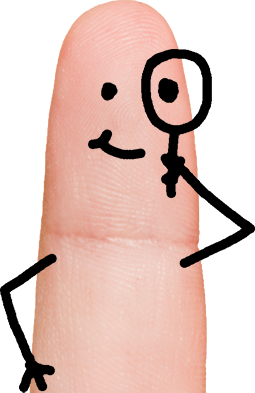 ---
How is the Presentation Style Panel Interview Questionnaire used?
This template is used during Round 2 (or later) interviews to further shorlist finalist candidates - typically for senior positions.  It also is used to rate a candidate's presentation against criteria sent in advance to the candidate, and to conduct and rate a consistent follow-up Q& A session.
---
Which HR kit is it included in?
The Presentation Style Panel Interview Questionnaire can be used on its own as a stand-alone tool, or as part of the Interviewing Kit for Managers,which is one of 4 ConnectsUs Recruiting & Hiring Kits.
---
---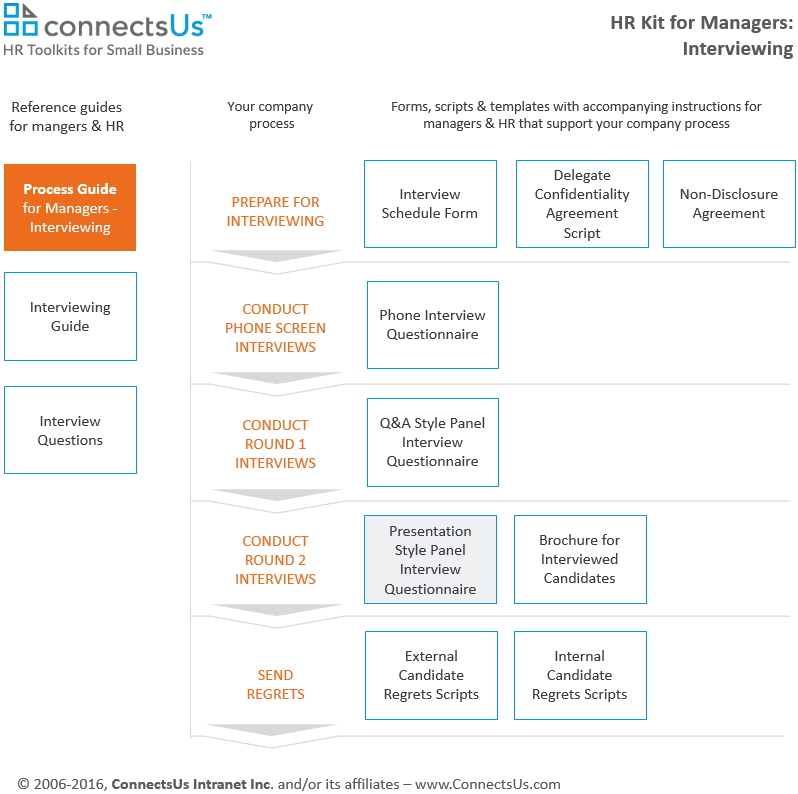 Click image to view full size
---
So much more than just templates
---