Should Independent Contractors Sign off on your Policy Manual?
Should Independent Contractors Sign off on your Policy Manual?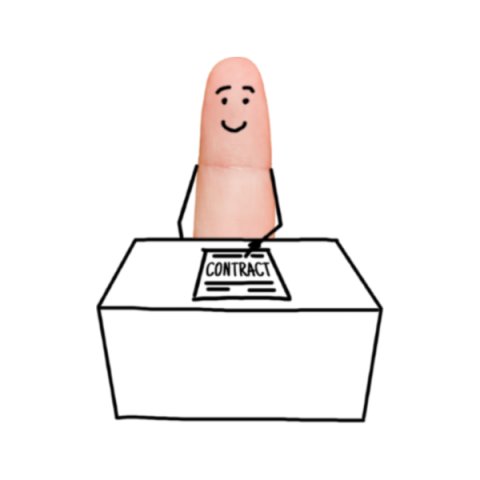 Ariane Laird | May 24, 2019

Let's say you're hiring an independent contractor to provide part-time software development services for a 6-month project working along side your development team.   For the sake of this example, let's assume that they fit all the criteria to be classified as an independent contractor. Or you're bringing on board an accountant to provide consulting services to your Finance team. 
Should these independent contractors be required to sign off on the conduct policies that protect your business, the independent contractor themselves, and the rest of your staff?  eg, code of conduct, conflict of interest, harassment, intellectual property, safety?
The unequivocal answer is absolutely!   Here's why. 
---
This article includes an editable independent Contractor Agreement template and an accompanying instructions document for your HR or managers.    

Don't want to read the entire article?  Fair enough.  Click here to get to it quickly. 
---
Conduct Policies - they Apply to your Independent Contractors too. 
Take the 2 example independent contractors mentioned above. They may: 
Sit at a desk you've provided to them so they can interact with the team. 
Use the same washrooms, hallways, lunchroom as your other staff. 
Come into contact with confidential or proprietary information.
Have access to your intellectual property and work product. 
Have access to your servers, email, and internet. 
Interact and come into contact with the rest of the staff and perhaps your customers or other stakeholders. 
In other words, these independent contractors may be classified differently, may be paid differently and may not have the same rights as employees, but they're human and will be living in your house and need to understand the rules. 
Notice that many of the risks that you're mitigating by having staff sign off on your policies,  also apply to these 2 independent contractors. 
What Not to Do
In my experience, most companies incorporate their conduct policies in their employee handbook/manual that also include information only applicable to employees such as vacation leave, benefits, overtime, as well as sensitive proprietary company information.  They then make the mistake of presenting this information to a new hire during orientation - after the individual's start date. The key word here, is after. It can't be stressed enough that your conduct policies must be signed off by anyone who will be a 'bum-in-the-seat' staff member, prior to their first day of work or providing services.  And this includes independent contractors.
If you have an employee or independent contractor sign your conduct policies after their start date, you're essentially changing the terms of their written or implied contract and you'll have to provide them with consideration since they're now considered existing employees.    
How to Get Independent Contractors to Sign off on your Company Policies
Here's how to get your independent contractors to sign off on your conduct policies:
Create a separate document that contains only the policies that protect your company.  The link represents an example of these types of policies.   We'll call it a Staff Policies Manual. 
Include a clause in your independent contractor agreement as follows:
1.          Staff Policies Manual
1.1            The Contractor has received from the Company a copy of the current version of the Staff Policies Manual dated June 15, 2019 (the "Manual"). 
1.2            The Contractor has read and understands the policies in the Manual ("Staff Policies") and agrees that their engagement shall be governed by them.
1.3            The Company may, from time to time, amend, alter, or delete policies or topics included in the Manual in order to meet its business needs or adhere to changing legislation, and the Contractor agrees that upon receiving notice of such changes, their engagement with the Company shall be governed by such revised policies
1.5            The Manual shall continue to govern the Contractor so long as the Contractor is engaged by the Company's wholly owned or controlled subsidiary companies, corporations, limited partnerships and other organized and affiliated entities and in the event of a change in Company ownership.
1.6            If the Contractor does not understand any of the information included in the Manual, they can discuss any questions they may have with the CFO prior to signing and returning this Agreement.
1.7            The Contractor understands that failure to adhere to Staff Policies may result in disciplinary measures, up to and including immediate termination of their engagement with the Company.  
1.8.           In the event of inconsistency between the terms in the Manual and this Agreement, the terms of this Agreement shall prevail.
When you send the independent contractor their independent contractor agreement and the Staff Policies Manual, they together form a binding agreement - before your contractor begins providing services.  These policies ensure that your independent contractor is aware of and signs off on your conduct rules before their start date, which serves to be clear about expectations, protect your company and other staff. 
Companies who don't have independent contractors sign off on conduct policies  - in any form - before they start are at serious risk of liability exposure. Studies have shown that individuals are much more likely to respect and abide by conduct rules if they are contractually bound by adhering to them. They now have 'skin in the game'. 
Download a Free Independent Contractor Agreement Template with Sign off on Company Policies
Don't start with a blank page.  Download our Independent Contractor Agreement template that includes the language you need to get your independent contractor to sign off on your conduct policies before their start date, and so much more.  It also comes with an instructions document made specifically for your HR staff or managers to get the contract over the finish line.  Because it's always easier to edit than create! 
 
DOWNLOAD YOUR FREE INDEPENDENT
CONTRACTOR AGREEMENT TEMPLATE
Existing customers
Log in here prior to downloading
the template so you have access to the instructions
provided for this template in the Resource Center.  
Premium HR Templates
Looking for other premium HR templates?   
---