Annual Social Events Plan
Annual Social Events Plan
This document is a template that will help your company plan and budget for annual social events.
---
Can I preview it?
You bet.  
Click on the blue text link(s) below
Download it for FREE!
Limited Time Bonus.  Get an additional 5 of our most popular HR Templates for free!
---
How is the Annual Social Events Plan used?
This template is used to create an annual Social Events Plan at the beginning of the year to guide the company's social activities for the next 12 months.  It can also be used to create an annual social activities budget and rules of engagement for Social Committee members. 
---
Which HR kit is it included in?
The Annual Social Events Plan can be used on its own as a stand-alone tool, or as part of the Employee Engagement Kit.
---
---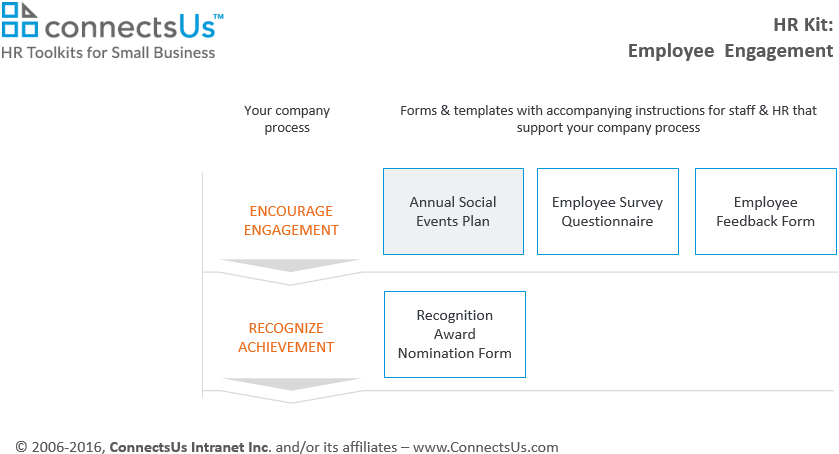 Click image to view full size