Staff HR Intranet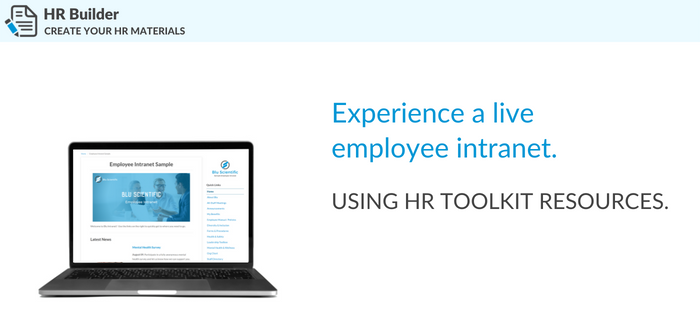 Marry the HR Toolkit content (documents and HR processes) with Microsoft SharePoint to easily create an HR portal for staff, regardless of your size.
If your staff is signed on with Microsoft 365,  you have access to a great tool for navigating your HR content 24/7 and communicating what everyone needs to know. 
The best part is you, not your HR vendor, control and own the content - including training materials.  
What you Get
An example intranet showcasing our content that you or your IT staff can set up yourself. 
Don't have time? We can implement it for you.