BUY FAQ's
Still can't find what you're looking for? Contact Us. 
We're always happy to help. Contact us by using the chat functionality at the bottom right of your screen.  Or contact us by email or phone.
---
Are the subscription prices a one-time price or an annual price?
HR Toolkit and HR Consulting Kit, are subscriptions to a resource center that is renewed annually at your discretion. You don't have to renew once the subscription ends at the end of the year, but you won't have access to revised or new templates and updates.
---
Do you store my credit card and auto-renew my subscription? 
We are one of the very few online companies that DO NOT auto-renew subscription plans without your permission - meaning that your credit card will not be charged automatically once your subscription ends. Ever.  We're not sneaky about it and don't hide the auto-renew checked box in the fine print. We believe that if you like our products, you'll choose to renew on your own! 
In fact, we never see your credit card information and we don't have an auto-renew option. When your subscription ends, we'll send you a reminder by email and if you want to re-subscribe, you'll re-enter your credit card information. If you don't re-subscribe - you'll never get charged. 
---
What payment methods do you accept?
We accept the following payment methods. As well as paying by check. You will see an option for check payment during the check-out process when you're asked to pay. 
---
I don't trust websites with my credit card. How do I know it's safe?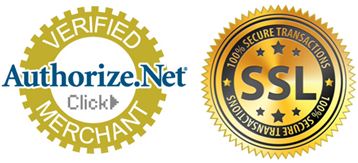 ConnectsUs HR uses the best security available in the payment industry with SSL encryption to protect all of your e-commerce processes and transactions.
We make use of a secure third party payment processor so we never store (or see) your credit card information.
---
If I'm a trial member, do I need to log in to purchase? 
Yes. The system can only process  your upgrade and discount if you are logged in.  Log in here.
---
I tried to log in as a Trial member to upgrade, but I can't remember my user name or email.  
Your login user name is the email you used to sign up for your original trial or paid subscription, and is the one we use for all communications with you.  Can't find that email? Chat with us on the Chat function on the bottom right of your screen, or contact us here.