Employee Manual
Create your Employee Manual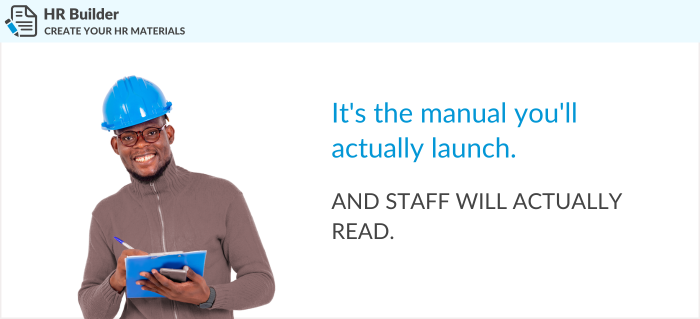 Our most popular ready-to-assemble kit is the Employee Handbook Kit, updated with COVID-19 policies. 
What you Get
You choose. You get both types of templates in Microsoft Word!

Basic Employee Handbook - approximately 50 topics.   Click for Ontario example
Comprehensive Employee Manual  - approximately 150 topics.  Click for Ontario example

For 3 provinces.  Don't operate in Canada?  
Acknowledgment Sign-off Form
Step by Step customization instructions.