4 Reasons Your Small Business Needs a Social Media Policy
4 Reasons Your Small Business Needs a Social Media Policy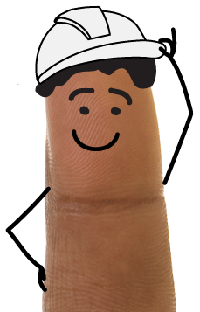 Sarah Visca | Oct 29, 2019
You're a small business that doesn't need a social media policy. After all, you're an awesome group of bright and discerning employees who can be trusted not to do something stupid online. 
Think again.. Social media continues to evolve at an exceptional rate. While it creates an abundance of opportunity for your business, social media increasingly creates new challenges, new responsibilities, and ultimately the emergence of new rules to address its use.
Your social media policy from a few years ago just won't cut it anymore. Your small business needs a brilliantly detailed, clear-cut and up to date policy.
4 reasons your Small Business needs a Social Media Policy 
Here's 4 reasons why your small business needs a social media policy:
Careless sensitive remarks have consequences for your company's image.
Even with your most trusted employees engaging on social media on behalf of the company, employees may intentionally or unintentionally harass or become inappropriate with co-workers, customers, or other stakeholders, divulge confidential information, misrepresent the views of the business, or disparage the business and co-workers.
 

Social media challenges are surprisingly common. 
Everyone remembers the horror that happened at the Boston Marathon in 2013. Everyone that is, except the Adidas employee who sent out emails to customers who had just finished the race in 2018. The subject line read "Congrats, you survived the Boston Marathon."

The email quickly spread like wildfire on social media and news outlets and Adidas was unabashedly shamed for the insensitive subject line. It's baffling how the email made it through what should have been air-tight communication filters and approval protocols for such a giant brand. This is just one example of many where a small thoughtless mistake can cause a big mess and PR nightmare for any company.
 

Staff need guidelines. They don't 'just know'.
Especially millennials (sorry fellow millennials). Trust me. We often get caught up in the world of social media and don't understand the consequences a post can have on a business. Many of us need to be told, reminded, and reinforced again. Clarify exactly who's allowed to speak on behalf of your company via social media. Be clear about what your employees can and can't do. It's important to be specific and give examples of what behaviour is acceptable and what behaviours can result in disciplinary action. For example:
Describe who can and can't use social media on behalf of your company. This may include only certain individuals in the marketing department.
Describe the types of social media that may be used on behalf of your company, and by whom.
Describe the approval process for use of social media on behalf of your company.
Provide specific and detailed guidelines when using social media on behalf of your company that are aligned with your company goals, social media presence, values, industry, and risk tolerance.
Assign an internal owner, trainer, go-to person, 'police,' or policy enforcer for all use of social media on behalf of your company.
Don't have a social media presence? You're still vulnerable.
Keep in mind that everyone else, including my grandma is using social media and anyone can say anything about your company - outside of your company's social media handles. Maybe an angry client goes viral? Or a disgruntled employee lashes out?
You want to be engaged and be in control of your company's voice. So embrace this new viral world. Just do it with a helmet on. That extra protection (aka, your Social Media Policy in your Employee Handbook) will be a life saver. 
Need to update your Social Media Policy? Or don't have one and not sure where to start? Our Staff Policies section in the Employee Handbook Kit provides a clear and detailed social media policy. It clarifies what's expected of your employees, what they can't do, and who can engage in social media on behalf of the company, and how.
Customize the template for your company, add or remove sections as preferred, and remember.  Don't be vague. The more detail the better! Social media policies don't just protect your small business, they also protect your staff, customers and other company stakeholders. 
---