COVID-19 Updates | Weekly Workplace Recap from November 13 to November 19, 2020
COVID-19 Updates | Weekly Workplace Recap from November 13 to November 19, 2020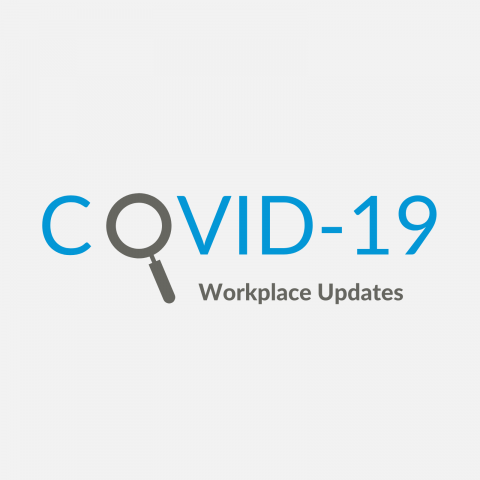 Sarah Visca | Nov 19, 2020
---
Sign up for COVID-19 EMAIL Updates
If you receive our newsletter,
you're already signed up!
---
Below are the key announcements from the Federal, Ontario, Alberta and BC governments that touch on workplace issues from November 13 to November 19, 2020.
---
Federal
$1.5 Billion Invested in the Workforce Development Agreements (WDAs)
On November 13, 2020, Justin Trudeau announced the governments investment of $1.5 billion in the Workforce Development Agreements (WDAs) with provinces and territories. This investment will help Canadians in underrepresented groups and those in sectors that have been hardest hit by the pandemic – such as construction, transportation, and hospitality – quickly access supports to re-enter the workforce. Support could include:
Skills training
On-the-job training
Employer-sponsored training
Financial assistance and benefits
Employment counselling and services.
Job opportunities.
For more information, check out this news release. 
---
Highlights of the New Canada Emergency Rent Subsidy (CERS)
While certain details of the Canada Emergency Rent Subsidy (CERS) program remain to be determined, the known highlights are as follows:
Program Description
The CERS will provide easy-to-access rent and mortgage support to small businesses affected by COVID-19. The subsidy will provide support directly to both tenants and property owners. The CERS replaces the Canada Emergency Commercial Rent Assistance (CECRA) program, which provided commercial rent assistance for the months of April to September 2020.
Application Period
The CERS will provide rent and mortgage support, applied retroactively from September 27, 2020 to June 2021 to qualifying organizations affected by COVID-19. 
Qualifying Organizations
Unlike CECRA, where funds were made available to the property owner, the CERS benefit will be paid directly to qualifying tenants or property owners. Qualifying businesses charities, and non-profit organizations that have experienced a revenue drop (to be determined) will receive a subsidy for rent or mortgage interest payments, as applicable.
For companies that experience less than the maximum prescribed revenue drop, financial assistance will be provided on a gradually decreasing scale that corresponds with the amount of revenue loss.
Subsidy Amount
The subsidy will be available on a sliding scale (with a maximum amount of 65%) for businesses that can demonstrate a revenue loss up until December 19, 2020. An additional top-up of 25% (maximum possible subsidy of 90%) will be available for organizations temporarily shut down by a mandatory public health order issued by a qualifying public health authority.
Full details of eligibility and how to apply are still to come. For more information, check out this backgrounder. 
---
Ontario
$2.2 Million to Support Small Businesses with Financial Advice & Training
The Ontario government is investing over $2.2 million through the Ontario Together Fund to provide small businesses with free, tailored financial advice and online training to help them make informed financial decisions during the COVID-19 pandemic. 
The project will also build one central portal where businesses can access digital tools and training, connect with mentors and industry experts, and get information on government programs to help them navigate COVID-19.
For more information, check out this news release. 
---
Ontario Launches Workplace Education & Enforcement Campaigns
A series of education and enforcement campaigns are being launched to ensure that Ontario businesses are taking the necessary steps to keep employees, consumers and the public safe.
These campaigns will support the current efforts of police, municipal by-law officers, and public health inspectors to educate businesses and enforce the COVID-19 health and safety requirements. Certain businesses in the Yellow-Protect, Orange-Restrict, Red-Control, and Lockdown levels will be required to develop and produce their COVID-19 Workplace Safety Plan to officers. 
Businesses requiring a workplace safety plan include:
Restaurants, bars, and food or drink establishments;
Sports and recreational facilities;
Meeting and event spaces;
Malls;
Personal care services;
Casinos, bingo halls, and other gaming establishments;
Cinemas; and
Performing arts facilities.
Develop your COVID-19 Workplace Safety Plan today. 
For more information on this update, check out this news release. 
---
Alberta
New Public Health Measures in effect on November 13
As of November 13, 2020, new targeted health measures will take effect to curb the rapid growth of COVID-19 in Alberta.
All restaurants, bars, lounges and pubs in regions under enhanced status must cease liquor sales by 10 p.m. and close by 11 p.m. The restriction will remain in place until November 27.

Two-week ban on indoor group fitness classes, team sport activities and group performance activities in Edmonton and surrounding areas, Calgary and surrounding areas, Grande Prairie, Fort McMurray, Red Deer, and Lethbridge.

Additional public health measures will also be implemented in all regions under an enhanced status. These measures will be in place until further notice:

Maximum attendance of 50 at wedding or funeral ceremonies.

All faith-based activities should limit attendance to one-third capacity per service.

Residents should not hold social gatherings within their homes and should not plan social gatherings outside their community.
For more information, check out this news release and the New Measures at a Glance. 
---
British Columbia
BC Updates Measures to enforce Lower Mainland COVID-19 Public Safety
The new ticketing measures under the Emergency Program Act apply to party buses and limousines. The measures allow police and other enforcement officers to issue additional fines.
People who operate or permit operation of perimeter-seating vehicles or perimeter-seating buses in contravention of the PHO's orders will be subject to a $2,000 fine. People taking part in a social gathering on a bus or limousine in these regions could face individual fines of $200.
For more information, check out this information bulletin. 
---
Sign up for COVID-19 EMAIL Updates
If you receive our newsletter,
you're already signed up!
---