COVID-19 Updates | Weekly Workplace Recap from March 26 to April 1, 2021
COVID-19 Updates | Weekly Workplace Recap from March 26 to April 1, 2021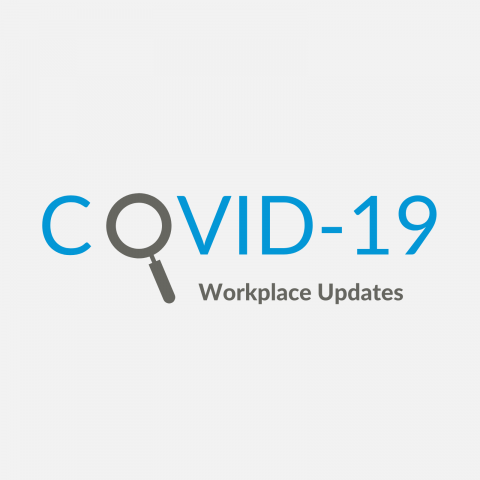 Sarah Visca | Apr 1, 2021
Below are the key announcements from the Ontario, Manitoba, and BC governments that touch on workplace issues from March 26 to April 1, 2021.
---
Ontario
Invests $200 Million in Ontario Tourism Industry 
Ontario is providing the province's tourism employers with $200 million to help the industry recover from the impacts of the pandemic. 
An estimated $100 million of the funding is set for a new one-time Ontario Tourism and Hospitality Small Business Support Grant. The grant will provide between $10,000 and $20,000 to small businesses with fewer than 100 employees. This includes hotels, motels, travel agencies, amusement and water parks, hunting and fishing camps and recreational and vacation camps.
The other $100 million will be for a new one-time Ontario Tourism Recovery Program meant to protect critical jobs and sustain for-profit tourism businesses, which have had to fully or partially shut down during the pandemic. The program will launch later this year as employers adjust operations to reopen safely.
For more information, check out this news release. 
---
Manitoba
Withdraws $215 Million from "Rainy Day Fund" to Support Local Businesses 
The Manitoba government has withdrawn $215 million from the rainy day fund to support local businesses who have been impacted by public health restrictions.
The funds will be used to cover the costs of the Manitoba Bridge Grant program. Created in November 2020, the grant provides up to $15,000 in direct financial support to businesses that were required to close as a result of COVID-19 prevention orders.
Finance Minister Scott Fielding said dipping into the rainy day fund would keep the province from borrowing from the capital market and save taxpayers an estimated $45 million in interest costs over 10 years. 
For more information, check out this news release. 
---
British Columbia
Guarantees Job-protected Leave for Workers to get COVID-19 Vaccines
The BC government announced today that all part-time and full-time workers in the province will be granted job-protected leave in order to get their COVID-19 vaccine.
The province has made regulatory improvements under the Employment Standards Act to quickly bring in a job-protected leave in order for workers to take "the time needed" to travel and receive the vaccine or take a dependent family member to receive the vaccine.
For more information, check out this news release. 
---
Announces New Provincial Public Health Orders effective March 30
New and amended provincial public health orders and guidelines are in effect from March 30, 2021 through April 19, 2021 and include:
For restaurants, bars and pubs, all food and liquor-serving premises must only provide take-out or delivery service. Dine-in service is prohibited, except for outdoor patios. People dining on patios should do so with their immediate household or core bubble.

Indoor, adult group fitness activities of any kind are also paused. Gyms and fitness centres are restricted to individual or one-on-one activities only i.e. one-on-one personal training.

The previously announced class variance for limited indoor worship services has been suspended. Outdoor worship services under the current variance may continue.

Travel continues to be limited to essential travel, work or medical reasons only. 

All workers are strongly encouraged to work from home, where possible.
For more information, check out this news release. 
---
Provides $1.87 Million to Give Commercial Recreation Businesses a Break on Rent
BC is providing an additional $1.87 million to assist more businesses that hold eligible tenures for fishing and hunting lodges, guest ranches, ecotourism lodges, seasonal campgrounds and other commercial recreation operators during the COVID-19 pandemic.
Commercial recreation operators that hold Land Act tenures or Park Act permits may be eligible to have the annual base rent that they pay to the Province waived for one year.
This funding is in addition to the $1.36 million allocated for rent forgiveness in September 2020.
For more information, check out this news release. 
---
Extends State of Emergency until April 13
The Province of British Columbia has formally extended the provincial state of emergency through the end of the day on April 13, 2021. 
For more information, check out this news release.