COVID-19 Updates | Weekly Workplace Recap from February 26 to March 4, 2021
COVID-19 Updates | Weekly Workplace Recap from February 26 to March 4, 2021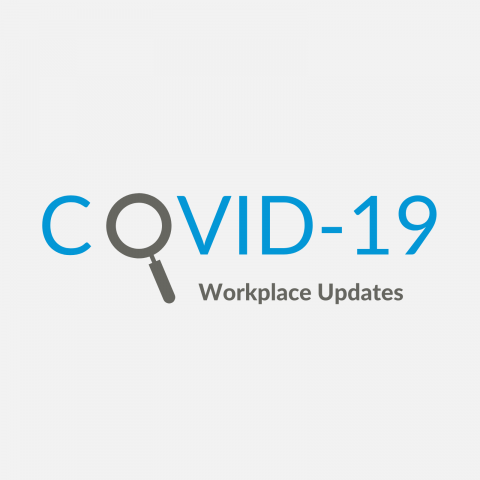 Sarah Visca | Mar 3, 2021
Below are the key announcements from the Federal, Ontario, Manitoba, and BC governments that touch on workplace issues from February 26 to March 4, 2021.
---
Federal
Announces Wage and Rent Subsidy Amounts to Remain Unchanged Through to June
The Canadian government intends to extend the current rate structures for the Canada Emergency Wage Subsidy, the Canada Emergency Rent Subsidy and Lockdown Support from March 14 to June 5, 2021. Specifically:
The maximum wage subsidy rate for active employees would remain at 75%
The maximum rent subsidy rate would remain at 65%
Lockdown Support would remain at 25% and continue to be provided in addition to the rent subsidy, providing eligible hard hit businesses with rent support of up to 90%.
These extensions intend to provide certainty and continued support for workers and business owners in the face of ongoing challenges presented by the pandemic.
Further details can be found in this backgrounder and news release. 
---
Ontario
Invests $24 Million to Support the Arts Sector 
A one-time investment of $25 million is being made by the Ontario government to help artists and arts organizations survive the COVID-19 pandemic, remain solvent and prepare for a time when they can fully re-open their facilities. Eligibility requirements and application deadlines will be available soon on the Ontario Arts Council website.
For more information, check out this news release. 
---
Manitoba
Issues Third Round of Manitoba Bridge Grant Payments
The budget for the Manitoba Bridge Grant has increased as they've added a third round of payments to help protect businesses in the province from the impacts of COVID-19.
Eligible businesses that received a first and second bridge grant payment, each worth up to $5,000, will automatically receive a third equal payment beginning as early as Friday, March 5 and will be notified of the deposit via email.
New program applicants will be eligible for a one-time immediate payment to a maximum of $15,000.
For more information, visit the Manitoba Bridge Grant. 
---
British Columbia
Extends & Expands Eligibility for Business Recovery Grant Program
As of March 4, 2021, new program criteria for the Small and Medium Sized Business Recovery Grant program is as follows:
The program has been extended from March 31, 2021 to August 31, 2021 or until funds are fully expended, whichever comes first
The previous requirement for a business to have experienced at least a 70% revenue loss at some point in March or April 2020 has been adjusted. Businesses only need to show a 30% revenue loss from March 2020 to now when compared to the same one-month period in 2019.
Help preparing a complete application package is now available from a registered Small Business BC service provider
For more information, visit the Small and Medium Sized Business Recovery Grant.
---
Extends State of Emergency to March 16
The Province of British Columbia has formally extended the provincial state of emergency through the end of the day on March 16, 2021. 
For more information, check out this news release.