COVID-19 Updates | Weekly Workplace Recap from February 12 to February 18, 2021
COVID-19 Updates | Weekly Workplace Recap from February 12 to February 18, 2021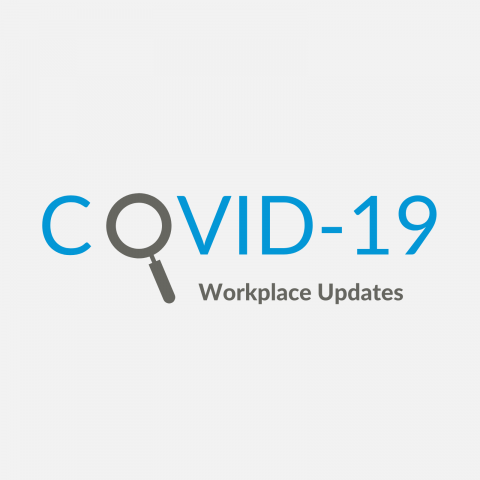 Sarah Visca | Feb 18, 2021
Below are the key announcements from the Ontario, Alberta and BC governments that touch on workplace issues from February 12 to February 18, 2021.
---
Ontario
Helps Small Businesses Access PPE by Expanding Eligibility for Main Street Relief Grant
Ontario has expanded the number of small businesses that can apply for the Main Street Relief Grant, a one-time grant which helps small businesses with the unexpected costs of personal protective equipement (PPE). 
Small businesses with 2 to 19 employees in all eligible sectors - expanded from 2-9 employees - including those in the arts, entertainment, and recreation sector, can now apply for up to $1,000 in financial support. 
Small businesses can apply for the Main Street Relief Grant today. 
---
Alberta
Invests $120 Million in Funding for the New Enhanced COVID-19 Business Benefit
The Enhanced COVID-19 Business Benefit will provide payments of up to $10,000 to eligible small and medium businesses affected by the pandemic. Applications will open in mid-April 2021.
The Government of Alberta has committed $120 million in funding for the new benefit, which will provide funding to businesses that have experienced a revenue reduction of at least 60%. 
Businesses can use these funds as they see fit to help offset the costs of re-opening, and implementing public health measures including:
physical barriers
purchasing personal protective equipment and disinfecting supplies
paying rent and employee wages
replacing inventory
Funding and eligibility information can be found on the Enhanced COVID-19 Business Benefit website.  
---
British Columbia
Invests $4.5 Million to Support Rural Businesses during Pandemic
The BC government is investing $4.5 million to help rural businesses recover from the economic impacts of the pandemic.
About 60 temporary jobs are expected to be created in rural communities throughout BC, which will be focused on providing support and advisory services to help rural businesses with their economic recovery efforts.
For more information, check out this news release. 
---
Extends State of Emergency until March 2 
The BC government has formally extended the provincial state of emergency through the end of the day on Tuesday, March 2, 2021. This will allow staff to take the necessary actions to keep British Columbians safe and manage immediate concerns and COVID-19 outbreaks.
For more information, check out this news release.