COVID-19 Updates | Weekly Workplace Recap from May 14 to May 20, 2021
COVID-19 Updates | Weekly Workplace Recap from May 14 to May 20, 2021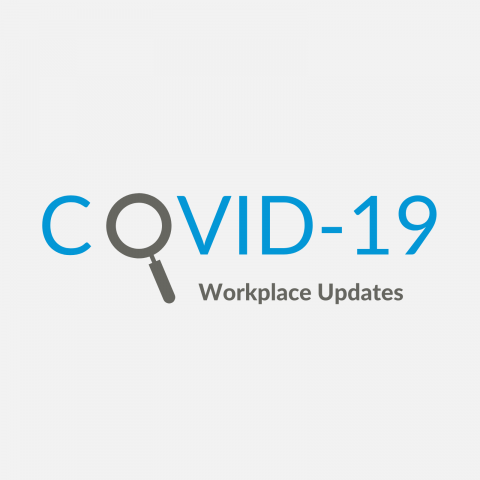 Sarah Visca | May 20, 2021
Below are the key announcements from the Ontario, Manitoba and Alberta governments that touch on workplace issues from May 14 to May 20, 2021.
---
Ontario
Releases Three-Step Roadmap to Safely Reopen the Province
The Ontario government has released its Roadmap to Reopen, a three-step plan that will guide a safe and gradual reopening of the province and the lifting of public health measures based on the provincewide vaccination rate and improvements in key public health and health system indicators.
Public health and workplace safety measures will continue to apply across all steps, including maintaining physical distance, capacity limits and wearing face coverings in indoor spaces and whenever physical distancing is a challenge.
Check out the three steps of the Roadmap. 
For more information, check out this news release. 
---
Manitoba
Legislates Paid Leave for COVID-19 Vaccination
Manitoba has passed legislation that makes changes to the Employment Standards Code to allow workers to take a three-hour paid leave to receive COVID-19 vaccinations.
Employers can require employees to provide reasonable verification for the necessity of the leave, however, employers cannot require a physician's note or medical certificate to avoid unnecessary burden on the medical system.
For more information, check out this COVID-19 Vaccination Leave Fact Sheet.
---
This COVID-19 Vaccination Leave has been added to our Manitoba Employee Handbook. ConnectsUs HR customers can Download the Policy Now. 
---
Opens Applications for Manitoba Pandemic Sick Leave Program
Manitoba's new Pandemic Sick Leave program provides employers with up to $600 per employee for up to 5 days for COVID-19 related sick leave. This includes time off for testing, vaccinations and side-effects, self-isolation due to COVID-19 symptoms, or care of a loved one in any of these circumstances.  
Private-sector, non-profit and charitable employers with eligible employees are able to qualify to receive the assistance. Employers who currently provide paid sick leave to their employees would not be eligible including federal, provincial and local governments. 
The eligibility period begins, May 7 and runs until September 25.
Apply Now for Manitoba Pandemic Sick Leave. 
---
Alberta
Invests $370 Million in the Alberta Jobs Now Program
The Alberta Jobs Now program will provide up to $370 million to help private and non-profit businesses reduce the cost of hiring and training Albertans for new jobs.
Here's what you should know about the program:
Employers can apply for a grant that covers 25% of an employee's salary for a 52-week period up to a maximum of $25,000 per employee.
The grant can be used to cover salary or training costs.
To be eligible for the program, private sector business or non-profit organizations must use the funding to hire unemployed Albertans in a new or vacant position. The

new hire

must reside and work in Alberta and must not have worked for the

employer

within the past 90 days.
Employers who hire persons with disabilities will receive a grant 1.5 times higher than the amount they receive for other new employees. 
Employers can apply online as of 9 a.m., today, May 20, 2021.
For detailed information on eligibility and how to apply, visit Alberta Jobs Now.