COVID-19 Updates | Weekly Workplace Recap from January 29 to February 4, 2021
COVID-19 Updates | Weekly Workplace Recap from January 29 to February 4, 2021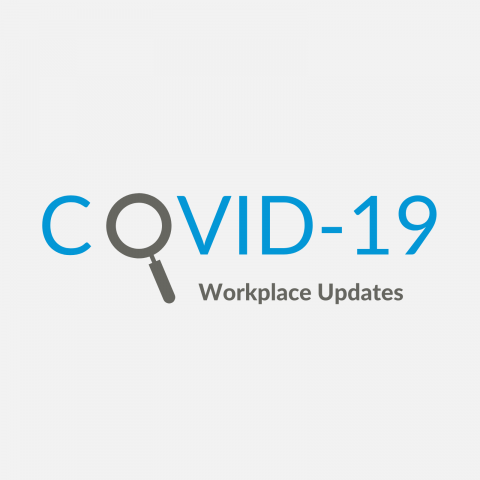 Sarah Visca | Feb 4, 2021
Below are the key announcements from the Federal, Manitoba, Saskatchewan, Alberta and BC governments that touch on workplace issues from January 29 to February 4, 2021.
---
Federal
Temporarily Waives One-Week Waiting Period for EI Claims
The federal government is temporarily waiving the waiting period for employment insurance (EI) claimants who establish a new claim between January 31, 2021 and September 25, 2021.
This temporary change will allow people who are applying for benefits to be paid for their first week of unemployment. People who open a new EI claim after January 31, 2021 and return to work before exhausting all of their weeks of entitlement will benefit from an additional week of income support, due to the removal of the waiting period.
For more information, check out this news release. 
---
Manitoba
Extends State of Emergency for a Period of 30 Days
The Manitoba government has extended the provincewide state of emergency to reduce the spread of COVID-19.
The extension came into effect Tuesday, February 2 at 4 p.m. and will remain in place for a period of 30 days.
For more information, check out this news release. 
---
Saskatchewan
Extends Support for Saskatchewan Small Business Emergency Payment (SSBEP) Program
The Government of Saskatchewan has further extended the Saskatchewan Small Business Emergency Payment (SSBEP), a program that provides financial assistance to eligible small businesses in Saskatchewan that have been ordered to temporarily close or substantially curtail operations due to a public health order in effect.
With this extension, businesses will be eligible for a payment of up to $5,000 for December 2020 and/or January 2021 that can be used for any purpose.
For more information, businesses can visit the SSBEP Website. 
---
Alberta
Eases Restrictions on Restaurants & Gyms Beginning February 8
The government of Alberta has developed a roadmap to help Albertans understand how restrictions will be eased in steps over the coming months. A Path Forward outlines the sectors that will see gradual restriction changes at each step based on hospitalization benchmarks.
The first businesses to benefit are restaurants and gyms as Step 1 changes come into effect Monday, February 8. All other restrictions remain in effect.
View A Path Forward. 
---
British Columbia
Invests $12 Million in Launch Online Grant Program
The new Launch Online Grant program is designed to help over 1,500 eligible small- and medium-sized B.C. businesses adapt to changes in consumer behaviour and pivot to market their products online.  
With an investment of $12 million, the B.C. government will provide business owners with up to $7,500 to build or improve their online store, providing the platform they need to increase their sales revenues, become more competitive and grow. 
Small- and medium-sized businesses are encouraged to Apply Online.
---
Extends State of Emergency until February 16
The BC government has formally extended the provincial state of emergency through the end of the day on February 16, 2021. The extension will allow staff to take the necessary actions to keep British Columbians safe and manage immediate concerns and COVID-19 outbreaks.
For more information, check out this news release.