COVID-19 Updates | Weekly Workplace Recap from December 24 to January 7, 2021
COVID-19 Updates | Weekly Workplace Recap from December 24 to January 7, 2021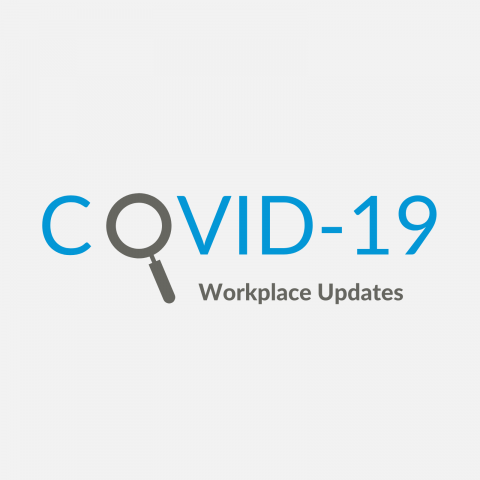 Sarah Visca | Jan 7, 2021
---
Sign up for COVID-19 EMAIL Updates
If you receive our newsletter,
you're already signed up!
---
Below are the key announcements from the Ontario, Manitoba, and BC governments that touch on workplace issues from December 24 to January 7, 2021.
---
Ontario
Announces New Measures for COVID-19 Related Workplace Safety in Toronto
Toronto Public Health (TPH) has issued new requirements for businesses and issued a letter of instruction to those Toronto businesses currently permitted to operate under the Reopening Ontario Act.
TPH must be immediately notified if two or more persons test positive for COVID-19 in a 14-day period in connection with the workplace. In connection with this requirement, employers must:
Designate a workplace contact for communications with public health

Ensure employee contact information is accurate and updated and can be produced within 24 hours for contact tracing

Cooperate with public health, including allowing them into the workplace for inspection, if requested

Fulfill reporting obligations to the Ontario Ministry of Labour Training and Skills Development, where applicable.
The letter of instruction also stipulates the following measures to help prevent the spread of infection:
Ensure hand sanitizer and hand-washing facilities are provided in work and rest areas

When physical distancing is not possible, install physical barriers, such as plexiglass

Have frequent and thorough environmental cleaning in high-touch areas and areas accessible to the public

Conduct regular reviews of heating, ventilation and air conditioning systems

Reduce the frequency of having more than one person in a vehicle for work-related purposes. If unavoidable, ensure face coverings are worn in the vehicle and drive with the windows open.

Maintain two metres of physical distancing among workers throughout the workplace. Install one-way walkways to reduce workers coming into close physical contact.
Finally, employers are also required to keep employees informed of workplace-related benefits, including employment insurance and the Canada Recovery Benefit, that they may be entitled to if they have to isolate due to virus symptoms, when they are being tested for COVID-19, or if they are a close contact of someone who tests positive for COVID-19.
For more information, check out this news release. 
---
Manitoba
Extends State of Emergency until February 2
The Manitoba government has extended the province-wide state of emergency under the Emergency Measures Act to help reduce the spread of COVID-19.
The extension went into effect this Monday, January 4, at 4 p.m. for a period of 30 days.
For more information on this update, check out this news release. 
---
British Columbia
Extends State of Emergency until January 19
BC has formally extended the provincial state of emergency, allowing health and emergency management officials to continue to use extraordinary powers under the Emergency Program Act (EPA).
The state of emergency is extended through the end of the day on Tuesday, January 19, 2021, to allow staff to take the necessary actions to keep British Columbians safe and manage immediate concerns and COVID-19 outbreaks.
For more information, check out this news release. 
---
Extends Workplace Safety Order & Social Gathering Restrictions until February 5
The Workplace Safety order that was originally launched on December 17, has been extended until February 5, 2021. The order extended by the PHO includes a number of requirements for all employers, including:
Employers must review their COVID-19 Safety Plan to ensure that the plan adequately protects workers from the risk of COVID-19 transmission in the workplace and is consistent with WorkSafeBC requirements.
Employers must ensure that workers are prohibited from entering the workplace if they have symptoms of COVID-19 or have had a potential exposure through a health check.
Employers must encourage workers to work from their private residence wherever possible, unless there is a preference on the part of the worker or the

employer

for the worker to work at the workplace.
COVID-19 Safety Plans must include measures to prevent workers from congregating or crowding in indoor common areas, such as elevators, lobbies, hallways, stairwells, corridors, bathrooms, meeting rooms, break rooms, and kitchens.
Employers are encouraged to review available resources from WorkSafeBC. 
For more information, including social gathering restrictions, check out the updated province-wide restrictions. 
---
Sign up for COVID-19 EMAIL Updates
If you receive our newsletter,
you're already signed up!
---