COVID-19 Updates | Weekly Workplace Recap from December 11 to December 17, 2020
COVID-19 Updates | Weekly Workplace Recap from December 11 to December 17, 2020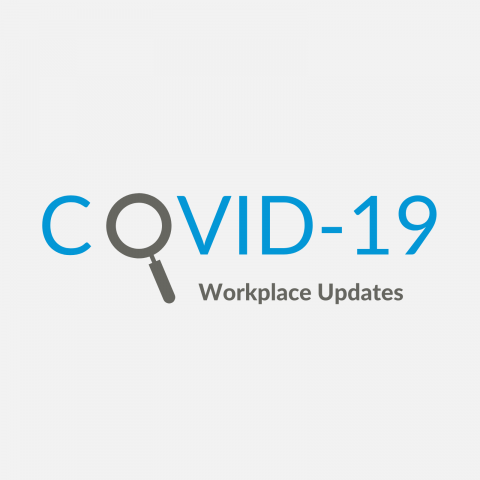 Sarah Visca | Dec 17, 2020
---
Sign up for COVID-19 EMAIL Updates
If you receive our newsletter,
you're already signed up!
---
Below are the key announcements from the Federal, Ontario, Alberta and BC governments that touch on workplace issues from December 11 to December 17, 2020.
---
Federal
Simplifies Process for Claiming Work From Home Office Expenses
Employees who worked from home for more than 50% of the time over a period of a least four consecutive weeks in 2020 due to COVID-19 are now eligible to claim the home office expenses deduction for 2020. This shorter qualifying period will ensure that more employees can claim the deduction than would otherwise not have been possible under longstanding practice.
A new temporary flat rate method will also allow eligible employees to claim a deduction of $2 for each day they worked at home in that period, plus any other days they worked from home in 2020 due to COVID-19 up to a maximum of $400. Under this new method, employees will not have to get Form T2200 or Form T2200S completed and signed by their employer.
To simplify the process for employees who do choose the detailed method, the CRA has launched simplified forms (Form T2200S and Form T777S) and a calculator designed specifically to assist with the calculation of eligible home office expenses.
Click here for more information on working from home expenses.
---
Ontario
Moves Regions to New Levels with Stronger Public Health Measures
As of December 14 at 12:01 a.m. (EST), seven public health regions moved to new levels in the COVID-19 restrictions framework.
York Region and Windsor-Essex – Grey-Lockdown zone

Middlesex-London, Simcoe Muskoka, and Wellington-Dufferin-Guelph – Red-Control zone

Eastern Ontario Health Unit – Orange-Restrict zone

Leeds, Grenville and Lanark – Yellow-Protect Zone
The regional levels and specific public health measures are set out in the Keeping Ontario Safe and Open Framework.
For more information, check out this news release. 
---
Alberta
Posts Small and Medium Enterprise Relaunch Grant Program Guidelines (December 2020)
The Small and Medium Enterprise Relaunch Grant offers financial assistance to Alberta businesses impacted by the COVID-19 pandemic to offset a portion of their relaunch costs. 
Up to 15,000 more businesses may be eligible for funding now that a lower threshold and increased grant amount has been announced. 
The newly posted guidelines include information on funding, eligibility criteria and how to apply.
Download the program guidelines (December 2020). 
---
British Columbia
Promotes Local Businesses through BC Marketplace
The BC Marketplace is an online resource that currently showcases more than 1,500 BC-based businesses that helps boost small-business growth and encourages British Columbians to buy local.
The BC Marketplace was launched in April 2020 by Small Business BC (SBBC) to give immediate support to small businesses during COVID-19 when consumer shopping trends shifted online. With a growing number of businesses joining the online community, the BC Marketplace has become a long-term solution for BC businesses.
Why list your business? 
Reach a BC-based audience
It's free and simple
Get marketing exposure
Improve your online presence 
Ongoing support for your account
Boost BC's economy
Register your business on the BC Marketplace.
---
Boosts Enforcement of COVID-19 Workplace Safety
BC has expanded provincial COVID-19 ticket enforcement and workplace safety measures to keep British Columbians safe.
WorkSafeBC will be enhancing its inspection presence in workplaces by reducing reliance on virtual checks and moving to more in-person inspections.
BC employers are required to develop a COVID-19 Safety Plan that outlines the policies, guidelines, and procedures they have put in place to reduce the risk of transmission. 
The plans must be in accordance with the order of the provincial health officer and posted at the worksite and on the employer's website, if there is one. During a WorkSafeBC inspection, employers will be asked about the steps they have taken to protect their workers and to see their plan, says the government.
For more information, check out this news release. 
---
Sign up for COVID-19 EMAIL Updates
If you receive our newsletter,
you're already signed up!
---