COVID-19 Updates | Weekly Workplace Recap from April 9 to April 15, 2021
COVID-19 Updates | Weekly Workplace Recap from April 9 to April 15, 2021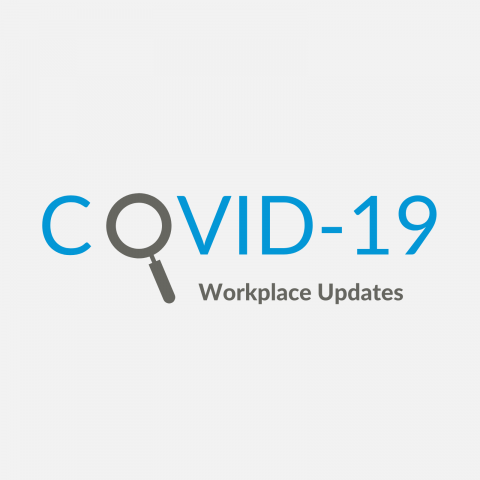 Sarah Visca | Apr 15, 2021
Below are the key announcements from the Ontario, Alberta and BC governments that touch on workplace issues from April 9 to April 15, 2021.
---
Ontario
Proposes New Red Tape & Burden Reduction Measures to Minimize Barriers for Businesses
The government has announced Ontario's Spring Red Tape Reduction Package and introduced the Supporting Recovery and Competitiveness Act. The new red tape and burden reduction measures are intended to help more individuals, families and small businesses recover from the economic effects of COVID-19.
The proposed legislative changes in the act, along with other measures in the package, include:
Modernizing Ontario by bringing more processes and services online, including developing new applications that will allow online sticker renewal for heavy commercial vehicle licence plates in mid-2022.
Enhancing protections for workers by strengthening policies that keep them safe.
Supporting the not-for-profit sector and other corporations by allowing them to continue to hold virtual meetings during the pandemic.
For more information, check out this news release. 
---
Alberta
Offers More COVID Recovery Aid for Alberta's Small Businesses
Small businesses affected by the most recent public health orders can now access another payment of up to $10,000 from the Small and Medium Enterprise Relaunch Grant.
Alberta businesses affected by the latest public health orders will be eligible to apply for another payment in the second half of April. This additional payment will also be available to new businesses that began operating between March 1, 2020 and March 31, 2021, as well as hotels, taxis and ride-sharing services.
For more information, check out this news release.
---
British Columbia
Permits WorkSafeBC to Shut Down Businesses for 10 days due to COVID-19 Transmission
WorkSafeBC inspectors have been given new enforcement powers in an effort to help stop COVID-19 transmission in workplaces across the province. 
As of Monday, April 12, WorkSafeBC inspectors to shut down a business for at least 10 days if three or more employees contract COVID-19. However, the new public health measure doesn't apply to emergency services such as police, fire, health care, grocery stores and pharmacies.
For more information, check out this news release. 
---
Invests $50 million in new Circuit Breaker Business Relief Grant
The BC government will provide more than $50 million to help the 14,000 restaurants, bars, breweries, wineries, gyms and fitness centres affected by the March 30, 2021, provincial health orders. 
The new Circuit Breaker Business Relief Grant will provide affected businesses with one-time funding to help with expenses like rent, insurance, employee wages, maintenance and utilities. It can also help cover unexpected costs, such as the purchase of perishable goods, that resulted from COVID-19 restrictions. 
Applications for the grant are now open. Click here for application information and eligibility criteria. 
---
Extends provincial state of emergency until April 27
BC has formally extended the provincial state of emergency through the end of the day on April 27, 2021, to allow staff to take the necessary actions to keep British Columbians safe and manage immediate concerns and COVID-19 outbreaks.
For more information, check out this news release.