COVID-19 Updates | Weekly Workplace Recap from April 16 to April 22, 2021
COVID-19 Updates | Weekly Workplace Recap from April 16 to April 22, 2021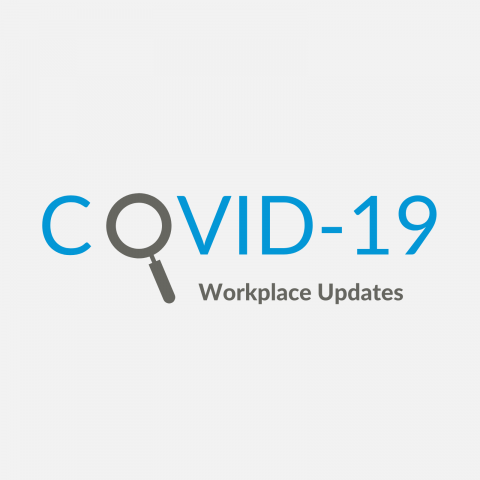 Sarah Visca | Apr 22, 2021
Below are the key announcements from the Federal, Ontario, Alberta and BC governments that touch on workplace issues from April 16 to April 22, 2021.
---
Federal
Announces Federal Budget 2021 with $101.4 Billion in Proposed Investments
The Budget 2021: A Recovery Plan for Jobs, Growth, and Resilience includes $101.4 billion over three years in proposed investments as part of the Canadian government's growth plan. 
Highlights of the Budget 2021 Support for Small Business include proposals to:
Extend the wage subsidy (CEWS) until September 25, 2021. It also proposes to gradually decrease the subsidy rate, beginning July 4, 2021.

Extend the rent subsidy (CERS) and Lockdown Support until September 25, 2021. It also proposes to gradually decrease the rate of the rent subsidy, beginning July 4, 2021.

Extend the Canada Emergency Business Account (CEBA) application deadline for similar support under the Regional Relief and Recovery Fund and the Indigenous Business Initiative until June 30, 2021.

Introduce the new Canada Recovery Hiring Program for eligible employers that continue to experience qualifying declines in revenues relative to before the pandemic.

Launch the Canada Digital Adoption Program which will help as many as 160,000 small- and medium-sized businesses adopt new digital technologies.
For more information, check out this backgrounder and news release. 
---
Ontario
Implements New Public Health & Workplace Safety Measures 
Both the provincial declaration of emergency and the Stay-at-Home order have been extended for an additional two weeks to help stop the spread of COVID-19. 
The government has also implemented the following public health and workplace safety measures which came into effect on Saturday, April 17, 2021:
Prohibit all outdoor social gatherings and organized public events, except for with members of the same household or one other person from outside that household who lives alone or a caregiver for any member of the household.

Close all non-essential workplaces in the construction sector.

Reduce capacity limits to 25% in all retail settings where in-store shopping is permitted. This includes supermarkets, grocery stores, convenience stores, indoor farmers' markets, other stores that primarily sell food and pharmacies.
For more information, check out this news release. 
---
Alberta
Announces Paid Leave for COVID-19 Vaccinations
Bill 71 Employment Standards (COVID-19 Vaccination Leave) Amendment Act, 2021 amends the Employment Standards Code to ensure working Albertans can access paid, job-protected leave to get each COVID-19 vaccine.
Here's what we know about the new leave:
The bill passed first, second, and third reading on April 21, 2021.  It came into force upon first reading.

Employees will be allowed up to three hours paid, job-protected leave per vaccine.
Leave can be used twice if workers are getting a two-dose vaccine. 
Releases BC's 2021 Budget with Plans for Ongoing Business Support
The BC 2021 Budget expands on the targeted grants and services in the StrongerBC Economic Recovery Plan to help BC businesses through the pandemic and help them prepare for recovery.
Ongoing business supports include:
$195 million in funding to continue the Small and Medium Sized Business Recovery Grant program. 
$150 million to support the StrongerBC Increased Employment Incentive tax credit announced through the StrongerBC Economic Recovery Plan that provides a tax credit for private-sector employers who increased their payroll through new employees or compensation increases in the last quarter of 2020.
$35 million to help B.C. farmers keep the temporary foreign workers who are supporting B.C.'s crop harvesting safe from COVID-19.
$10 million over three years to expand the Grow BC, Feed BC, Buy BC strategies to strengthen and expand the domestic market for BC products.
A PST exemption on capital investments in select equipment and machinery, a tax support to help businesses pivot or upgrade operations that is open for submissions and continues until September 2021 with an estimated 110,000 incorporated B.C. businesses eligible.
Download the reader-friendly, plain-language overview of Budget 2021.
For more information, check out the BC Budget. 
---
Introduces Paid Leave for Workers to get COVID-19 Vaccine
The BC government has introduced amendments to the ESA that, if passed, will provide workers with up to three hours of paid leave to get each dose of their COVID-19 vaccine.
These amendments (Bill 3 Employment Standards Amendment Act, 2021) expand on the regulatory improvements made on April 1, 2021, that currently provide job-protected leave for workers to take as much time as they need to receive the COVID-19 vaccine. 
For more information, check out this news release.